Insight from CEO - Chris Cooke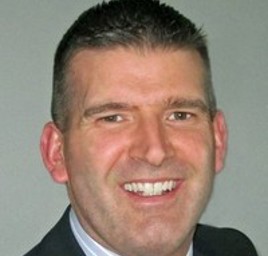 Briefly describe Biocair's journey for the past 3-5 years
The past 3-5 years at Biocair have been a really exciting time. We have seen the business grow considerably (doubling in size in the last 2 years) whilst coping with the challenges imposed by Brexit and COVID-19. At the end of 2020 we presented a 5 year investment plan to our shareholder and received the "go-ahead" for this. We are now in a period of investment, focussing on building the foundations of our business to allow us to continue our growth trajectory and deliver the returns that we have promised to our shareholder. No two days are the same and we never have to worry about being bored!
What might Biocair look like in 3-5 years' time?
Our plan is to achieve organic growth of just over 100% in the next 4 years and to have moved forward to focus on generating a return for our shareholders. In addition to the organic growth, we plan to achieve a number of acquisitions during this period and will therefore be focussing on integrating these in to the business. We will have opened a number of new geographies and offices and will be at a point where we are recognised as a major player in the market. We may well have changed our shareholding structure to some extent to provide access to further funding to continue our growth strategy. We will also be working on "Phase 2" of our work with GeoPost, working with members of the group to drive the healthcare strategy and building linkages with group members to address new, more volume orientated, markets.
What are the 2-3 stand out points that make working for Biocair such an enriching experience for you? 
Biocair is still something of an unknown business with massive potential. We provide a key service which plays an important part in allowing our customers to develop the drugs and treatments which have a massive impact on people's lives. I am very passionate about our purpose of "Moving Science Forward" and everything that we do to support our customers in doing this. Striving to do this and trying to nurture a company which genuinely cares about our people, what we do as well as the impact that we have on the world around us is what inspires me.
How would you describe the culture at Biocair and how do you see this being lived by the people?
One of the key things that stands out for me is the level of care that our people have for each other and the pride in doing what we do. We strive to keep Biocair feeling like a family company, minimising any gaps between the senior leadership and the most junior members of our team, and trying to create the environment where everybody feels that they can play a part in the development of the company. The logistics industry can be tough, at times, and has its own unique challenges. When the pressure increases, the bond between our staff and the dedication to what we are doing comes to the fore. We see this in the things that our teams achieve to continue providing the Biocair service to our customers.
What are the key qualities you are looking for in your new CFO?
We are looking for somebody who can be a strong leader for our finance team and our business as a whole, but is also capable of showing a level of vulnerability and trust that will allow them to become a key member of our Strategic Leadership Team. We want somebody who can inspire their team and coach their direct reports to achieve the goals of the finance team. We are also looking for somebody who can help create the environment and culture within the team to strive for excellence. Whilst being a top class accountant and business leader, we are looking for somebody who strives to deliver through their team, whilst taking personal accountability for this delivery – a world class delegator. Comfortable working with ambiguity and to have the vision to build and transform the finance function for the future success of the business.We need someone with an extremely high level of technical excellence in finance and accounting with varied experience at all levels of a finance department. We need someone who is going to be comfortable with "getting their hands dirty" with the basics of a department whilst being deeply involved with the strategic development of Biocair as a whole. The department needs to be shaped so that it can become the dependable bedrock of the company. This will be an extremely tough role and will require someone with a real passion for Biocair and the job in hand. The situation will be evolving fast with many demands therefore this role will suit someone who wants to analyse and build a department – not someone who is looking for "steady state. The individual will have to be a mentally strong, courageous, capable leader who knows their own mind and have the intelligence and experience to back this up.