With a global network spanning over 160 countries, Biocair focuses on providing the most comprehensive time-sensitive and temperature-controlled logistics services available, whilst delivering flexible, tailored, cost effective solutions to all clients.
Biocair is on a mission to be the provider of choice for specialist logistics solutions to the global scientific community; based on the highest levels of care, expertise and precision; enabling customers to retain absolute focus on research and development. They have built up a unique, client-centric approach by employing scientists in front-line logistics positions and assembling a team of best-in-class industry experts in quality, cold chain and regulatory compliance.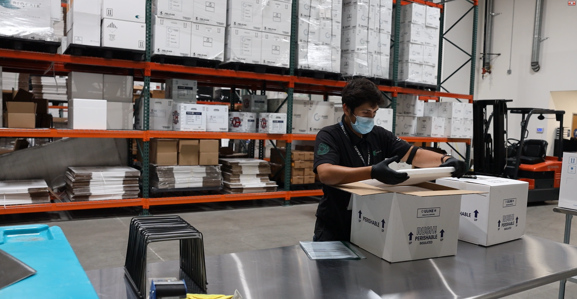 Group turnover of £42m in 2020 grew substantially to £71m in 2021 and is projected to grow to £150m by 2025. Finance is currently undergoing a period of growth and modernising with several projects already in progress and scope for global transformation to support further business expansion.  
Biocair's company values really matter to them and guide all that they do each day. Essentially, they ensure the safe deliver of a shipment from point A to point B but they know that how they do this will make a real difference to people's lives. Biocair hire people who fully appreciate this and who demonstrate a passion for customer care, product and service knowledge, commerciality and teamwork.
VALUES: 
Care; Customer Service; Knowledge; Commerciality; Teamwork; Dedication; Discipline; Speed of Execution; Integrity 
Please click here to view Biocair's digital brochure.